---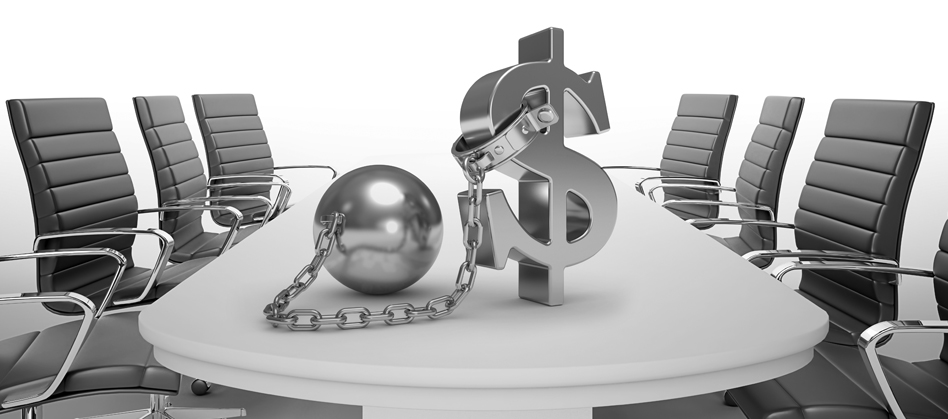 It's Time to Unshackle SMBs in their Quest for Financial Talent
Removing upfront recruitment agency costs helps smaller organizations to compete with their larger counterparts.
The talent pool is shrinking. Peruse any Canadian skills shortage list and you'll find Finance and Accounting roles rooted squarely in the top five.
Already intense competition for top financial talent is being exacerbated by the vacuum left by retiring boomers (in 2015, the government estimates that almost half of the Canadian workforce will be between the ages of 45 and 64), with the Canadian Federation of Independent Business now citing a shortage of skilled candidates as the most important issue faced by over half of their members.
In this current climate, it has never been more crucial for SMBs to wield all of their recruitment weapons in the quest to attract, recruit and retain the desired talent. And that invariably means working with a recruitment agency that not only specializes in finding the best finance and accounting candidates, but critically, works alongside the SMB to ensure it is ready to compete with large corporate competition.
However, the reality is that many SMBs are rejecting agency assistance because of the negative impact that risk and upfront recruitment costs have on their short-term cashflow. This invariably results in SMB owners and finance departments adopting inefficient and costly in-house initiatives that divert internal resources away from their core activities and invariably leads to unsatisfactory appointments.
Breaking down this fiscal barrier between the SMB and recruitment agency is key to combating the talent shortage that threatens this sector's ongoing success.
A Collaborative Fee Structure
A Pay-As-You-Go approach to financial recruitment, launched last year by The Finance Department (TFDL), has sought to address this issue and has resonated with SMBs across the Greater Toronto area.
Rethinking the traditional model, TFDL's approach allows SMBs to spread the cost of their fees across twelve monthly, non-refundable payments for the duration of the placement's first year of employment. In effect, the employer only pays for the services as he receives them, rather than gambling on the hire's future performance.
The new approach also covers the financial hire for the duration of the non-refundable payments, which in effect, adds up to a 12 month placement "guarantee".
"All too often, SMB owners and finance departments are forced into adopting "do-it-yourself" tactics that drain internal staff and resources and can lead to disappointing and costly financial hires," said John Huxtable, Managing Partner and Founder of TFDL.
"By creating a more level playing field, we've effectively removed the risks associated with upfront costs and allowed our clients to take full advantage of the recruitment services and expertise an agency can bring to their business."
Aiming Hire
In the SMB space there has been and is room for a vast improvement in the way the recruitment process is handled. By addressing the fiscal realities facing SMB owners and finance departments, it is the first step towards a more tailored and collaborative approach.
Bringing down the barriers between agency, client and potential candidates can only create mutually beneficial outcomes that work for all concerned.
---